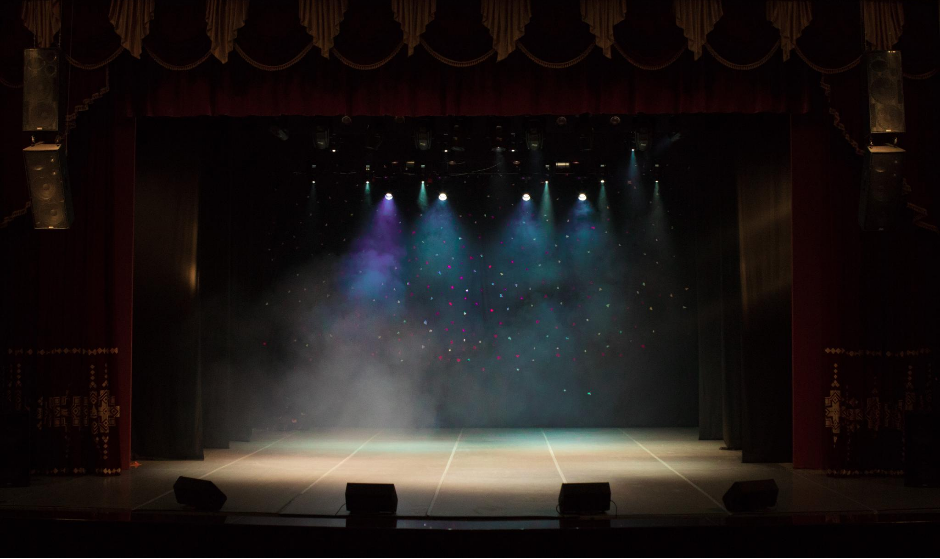 Dialect & Vocal Coaching for Professional Theatres

Nancy serves as a Vocal and Dialect Coach for many professional theatre companies in the Mid-Atlantic Region such as Studio Theatre (The Children, Translations, Constellation, The Habit of Art etc.) Theater J (The Wanderers, Love Sick, Brighton Beach Memoirs, Everything Is Illuminated, Talley's Folly etc.) in DC, Olney Theatre Center (Carousel, Mary Poppins, Misalliance, Hay Fever, Once on This Island, Angel Street, Witness for the Prosecution, Charlie's Aunt, Blithe Spirit), Everyman Theatre, Rep Stage-- as well as serving as the Resident Voice/Dialect Coach for the Annapolis Shakespeare Company for the past 10 years ( The Winter's Tale, Oliver!, Rosencrantz & Guildenstern Are Dead, Comedy of Errors, Kiss Me Kate, Blithe Spirit etc.)
In the midst of this coronavirus pandemic, all my recent projects have been suspended until further notice. I am offering online instructi0n through Zoom and Skype. I am praying that you all remain safe and healthy and that we get through this crisis quickly so we can get back to scheduling in person events and joining together to create theater and other arts related projects!
May 11-29 I will be teaching online--for Stephens College, Columbia, Missouri's Theatre program.
I will be teaching the Lessac Kinesensic Voice & Body Training with a group of young students that are eager and inquisitive. I will give you updates along the way!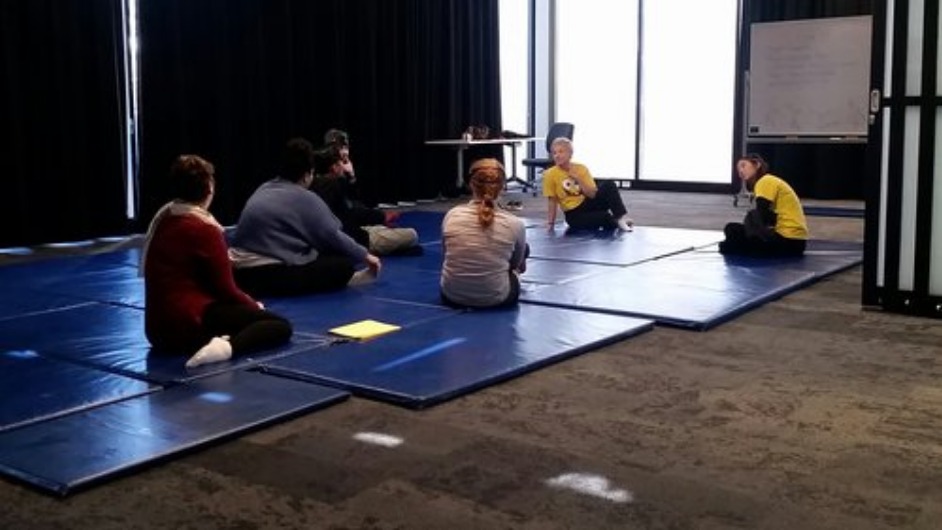 Teaching & Coaching Locally and World-Wide
Voiceworks Studio is located in Severn, Maryland, where Nancy daily teaches private and small group classes. The training that she shares with clients is the Lessac Kinesensic Training for Voice & Body, originated by Arthur Lessac. It is holistic, fun, effective and based on sensory awareness, rather than on ear training, outside imagery or imitation. This past July, she traveled to Sydney, Australia to lead the 2019 Lessac Australian Three Week Intensive, held at the National Institute of Dramatic Art. Pictured above is a class during this past July/August 2019 workshop. Up next: I was preparing to teach a Lessac 3 week workshop for acting and musical theater students at Stephens College in Columbia, MO in May. And further down the road I was to be leading our 3rd Annual Australian Lessac Intensive in Sydney once again with Certified Trainer Katerina Moraitis at the famed National Institute of Dramatic Art (NIDA). But with the pandemic in all its full-blown horror, all projects are postponed until further notice. We will get back to them, I am sure--stronger and healthier! So stay tuned....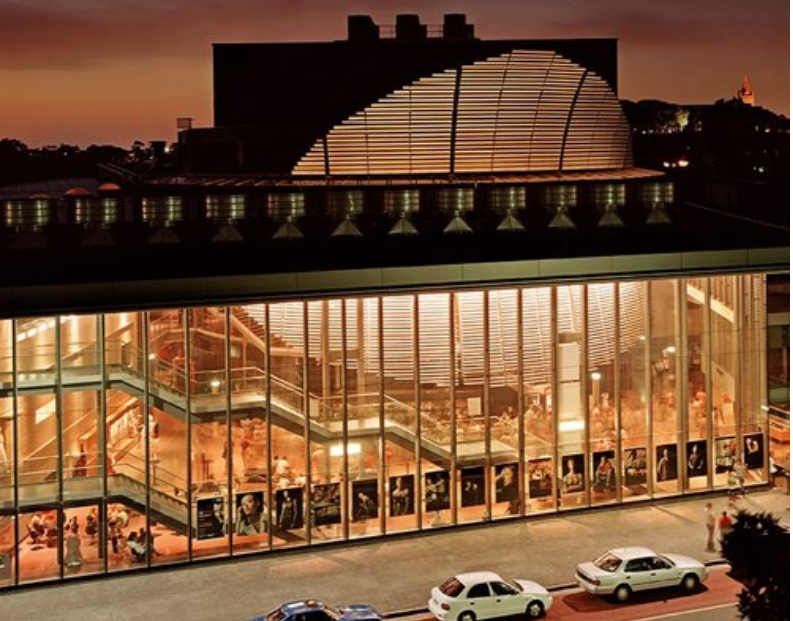 International Teaching & Mentoring
Nancy traveled to Pretoria, South Africa to assist in leading the South African Lessac Intensive with Dr. Marth Munro, fellow Master Teacher in 2017, as well as twice visiting Sydney, Australia (2018-2019) to Co-Direct the Australian Intensive along with Certified Lessac Trainer Katerina Moraitis, Head of Voice at NIDA. Pictured to the left is the beautiful National Institute's main theatre building, housing 3 different performance spaces. She also mentors Lessac Practitioners who wish to become Certified in the training, one of which is located in Singapore.
photo: NIDA view of the lobby from Anzac Parade
Performances: Check my Calendar page for upcoming singing engagements!